---
---
Houghton's Pond Trail Race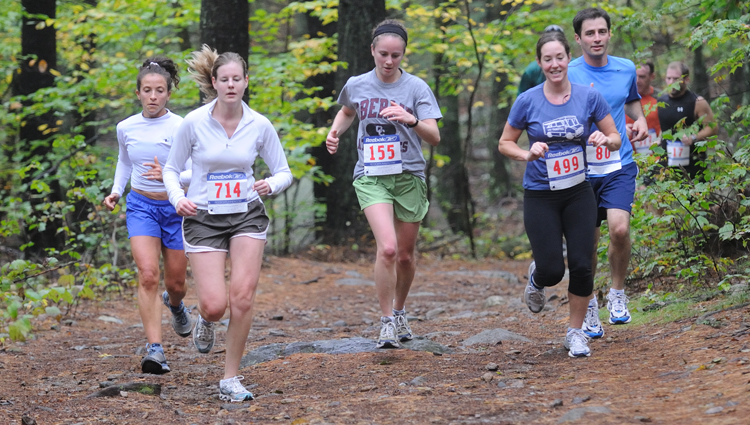 Registration for the 12th Annual Houghton's Pond Trail race is now open. This year's race will take place on October 4, 2015. This 6.2 mile race is a rolling course over dirt roads and forest paths in the Houghton's Pond section of the scenic DCR Blue Hills Reservation, a 7,000-acre state-owned park just south of Boston. The course avoids steep hiking trails, but this IS a trail race, with plenty of small rocks and tree roots along the way! Registration is just $25 (CRR members receive a $5 discount) and includes a race t-shirt to all runners registered before September 13, 2015. For complete race and registration information, visit the official
Houghton's Pond Trail Race
website.



Frosty 1/2 Marathon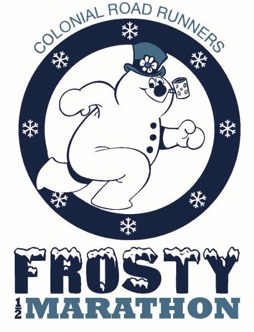 The date has been set and plans are underway for the 3rd Annual Frosty 1/2 Marathon. This year's event will take place on Sunday, December 13, 2015. Once again, the Raynham Middle School, located at 420 Titicut Rd in Raynham, will serve as race central that day. Registration and bib pickup will take place here, and join us after the race for a hearty pancake breakfast. You can register right now at www.signmeup.com/109552, and Colonial members receive a $5.00 discount! Complete race and registration information can be found by visiting the
Frosty 1/2 Marathon
web page.
---
Recent Events




---

Blue Hills Trail Races
The Colonial Road Runners recently held the Blue Hills Trail Races at the Blue Hills Reservation in Milton on Sunday, April 26th. We had 128 racers tackle our 10-mile Fox Trot distance and another 81 runners take on our 3-mile Bunny Hop race. Complete results can be found here. Thanks to all who volunteered and raced!





Member Club